Lemon Poppyseed Collagen Bliss Balls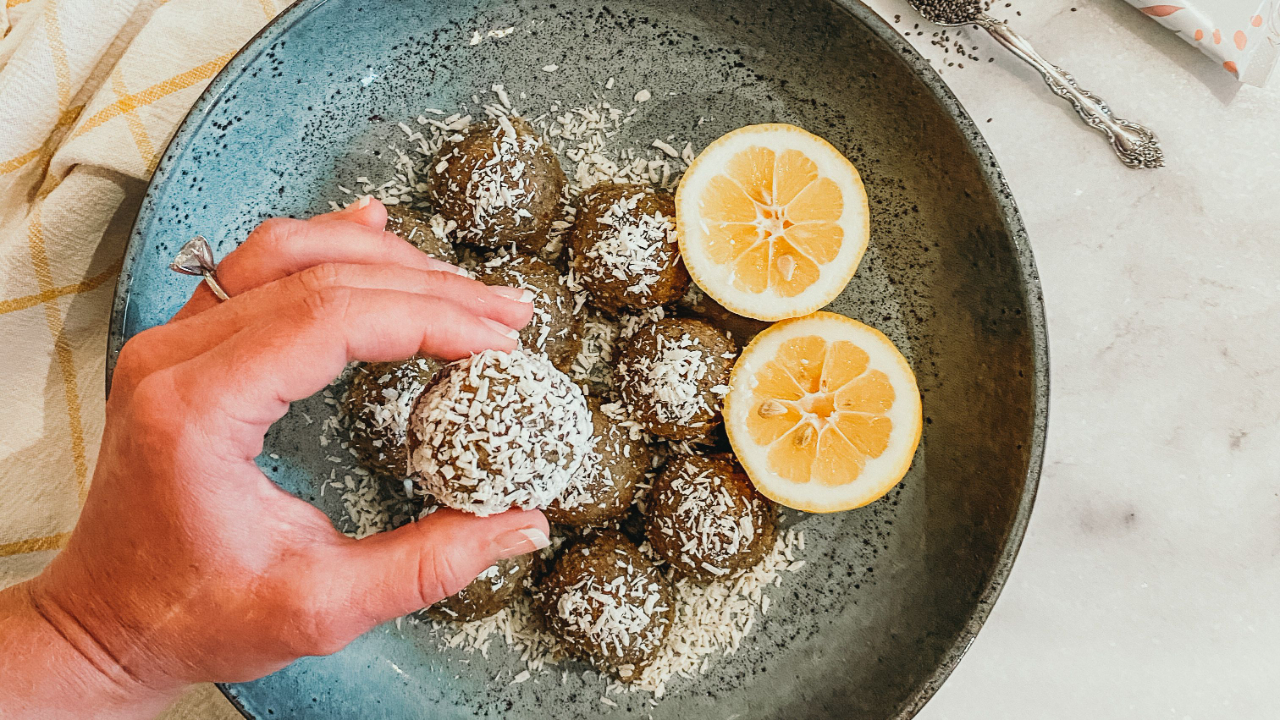 These are the perfect make ahead healthy snacks to have on hand. The dates give you a healthy sweetener with fiber and antioxidants. The nuts give you a healthy fat and the poppy seeds provide magnesium and trace elements. Whip these up and store in the refrigerator and freezer for a quick and delicious snack or dessert.
1 cup packed pitted dates (measured after pits removed)
1 cup raw walnuts or cashews (or a mix!)
3/4 cup almond flour
1/3 cup coconut flour
4 scoops Perfect Supplements Collagen
1 Tbsp lemon zest
5 Tbsp lemon juice
2 T milk of choice
2 1/2 Tbsp poppy seeds or chia seeds
2 tsp vanilla extract
Coconut Shreds, for Garnish
Line a baking sheet with parchment paper and set aside. To a food processor, add pitted dates and blend until small bits remain or a ball forms. Scoop out and set aside.
To the food processor, add your raw nuts, almond flour, coconut flour, and collagen. Blend until a fine meal is achieved - about 20-30 seconds.
Add the dates back in along with the lemon zest, lemon juice, poppy or chia seeds, and vanilla extract. Blend until a tacky dough forms. If it's too dry, add a little more lemon juice. If it gets too wet or sticky, add more coconut flour as needed.
Scoop out 1 1/2 Tbsp amounts of dough (I like this scoop) and roll into balls. Roll in coconut shreds if desired Repeat until all of your mixture is used up. Arrange on your parchment-lined baking sheet. Transfer to the freezer and freeze for 10 minutes.
Enjoy! Store leftovers covered in the refrigerator (up to 1 week) or the freezer (up to 1 month)
Recipe by: Michaela Clauss of Cleverly Nourished