Instant Pot Steel Cut Oats with Collagen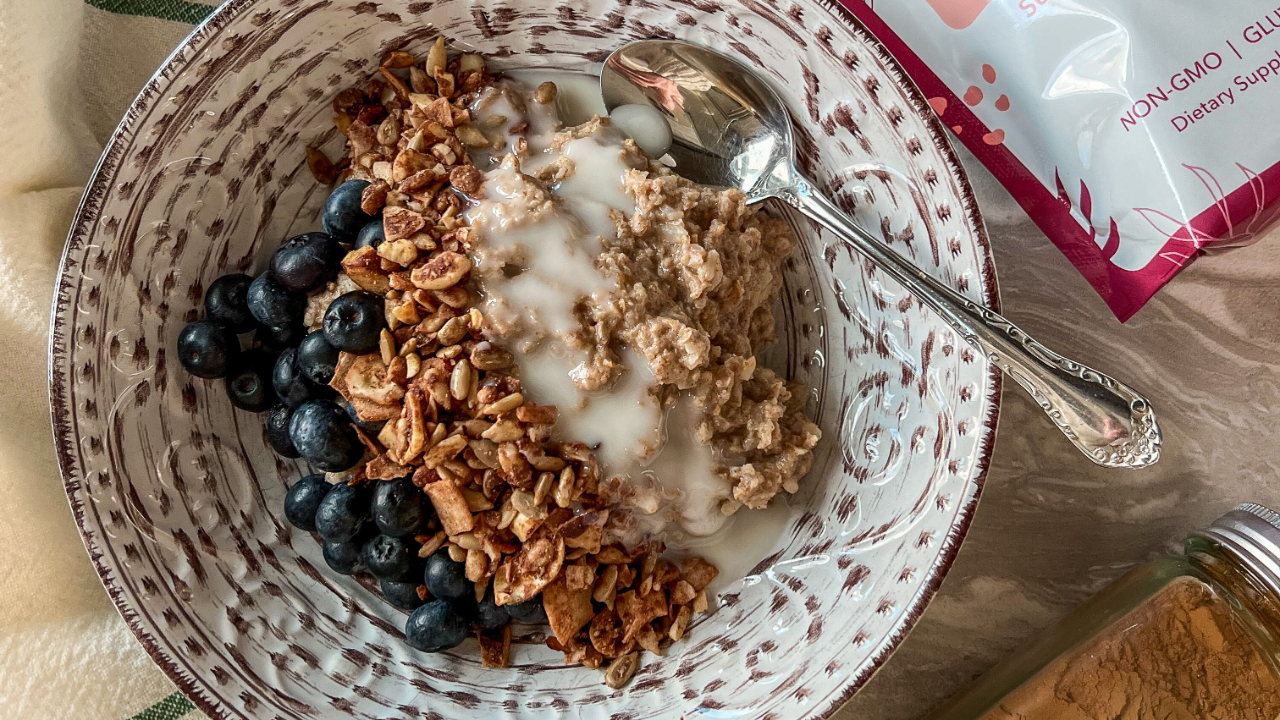 You can add collagen to anything. This chilly weather has me craving gluten-free steel-cut oats. My hack is to make a big batch and then freeze it into servings. The coconut milk is a game-changer and makes it super creamy and gives you healthy fat. You can thank me later.⁠
This makes 15 - 1/2 cup servings. If you want to make less follow the directions on your oats and use a ratio of 1/2 water and 1/2 coconut milk.

3 - 13.5 oz cans of coconut milk⁠
32 ounces of water⁠
3 cups of steel-cut oats⁠
3/4 tsp pink salt to taste⁠

1 scoop of Perfect Supplements Collagen per serving
⁠
Add all ingredients to the Instant Pot and stir. Close and put on sealing. Set to high pressure for 4 minutes. Takes about 30 minutes total to cook. Carefully release the steam. Open the lid and stir well. Let it sit to continue to absorb the liquid. Use a 1/4 cup ice cream scoop to batch and freeze.⁠
⁠
You can also do this on the stovetop. Bring the water, coconut milk and salt to a boil. Reduce to a simmer and add the oats. Continue stirring until the oats thicken up. Approximately 25-30 minutes.

Add your favorite nut milk, berries and our collagen and enjoy!⁠