Collagen Pumpkin Cookies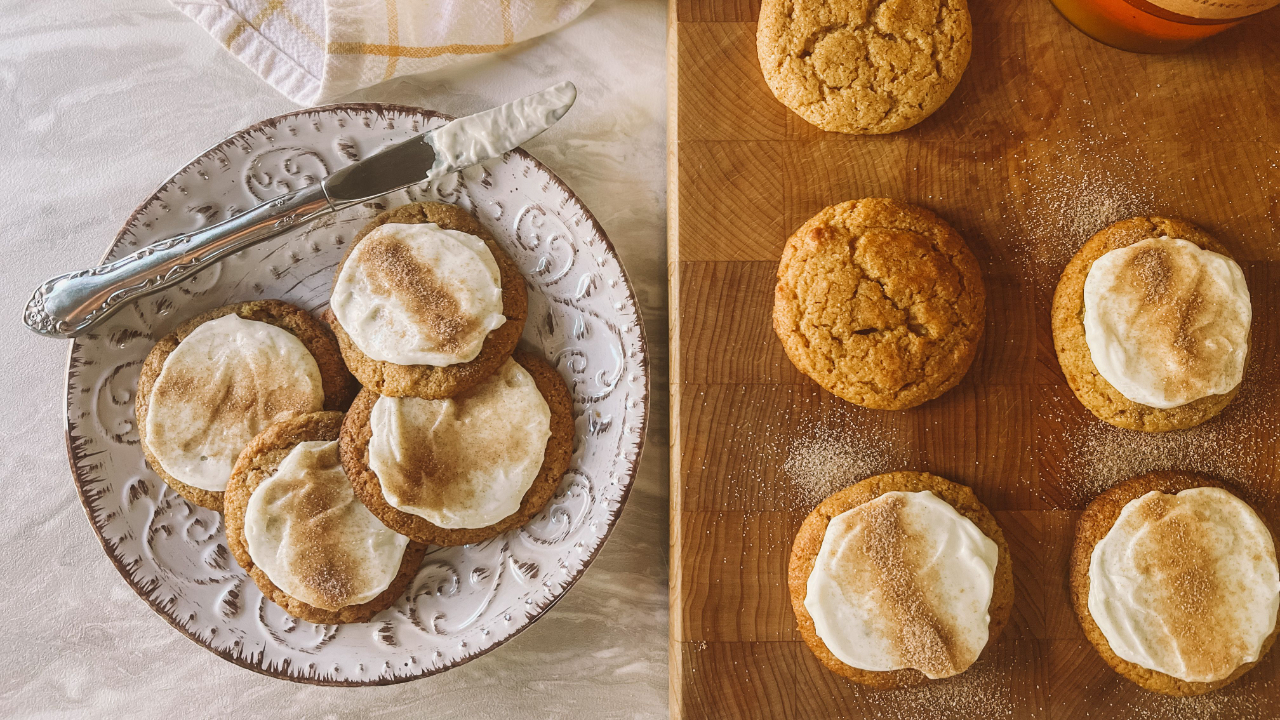 We partnered with Beth Chen, creator of Beth Blends Flours to make these healthy and delicious pumpkin cookies. Elaine Wellness chef and nutritionist, Michaela Clauss created these delicious cookies that are gluten, dairy, grain and refined sugar free. You won't even miss these ingredients!
These will go fast and even your picky eaters will love them!
Makes 4 dozen cookies
For the cookies:
2 cups Coconut Sugar
1 cup Coconut Oil, melted (avocado oil is a good substitute)
15 oz. can pumpkin puree
2 large eggs
1 teaspoon vanilla extract
3 cups Beth Blends Flour
8 stick packs Perfect Supplements Collagen
1/4 teaspoon salt
2 tablespoons pumpkin pie spice
For the frosting (optional)
4 oz. cream cheese, at room temperature
½ cup Powdered Coconut Sugar
¼ cup Greek yogurt
Preheat oven to 350°F and line a baking sheet with parchment paper.
In a medium bowl whisk together sugar, oil, pumpkin, eggs and vanilla until well combined.
Add in the flour mix, collagen, salt and pumpkin pie spice. Mix until well combined.
Use a small cookie scoop to place mounds of the dough onto the parchment paper.
Bake for 11-13 minutes, transfer cookies to a cooling rack and let cool before frosting.
To make the frosting, combine the cream cheese, powdered sugar and yogurt until smooth. Frost each cookie and enjoy!
Notes:
To make powdered coconut sugar, blend regular coconut sugar until it's a fine powder.
For a dairy free frosting alternative try this AIP Vanilla Frosting recipe.
Recipe by: Michaela Clauss