Collagen Coffee Bombs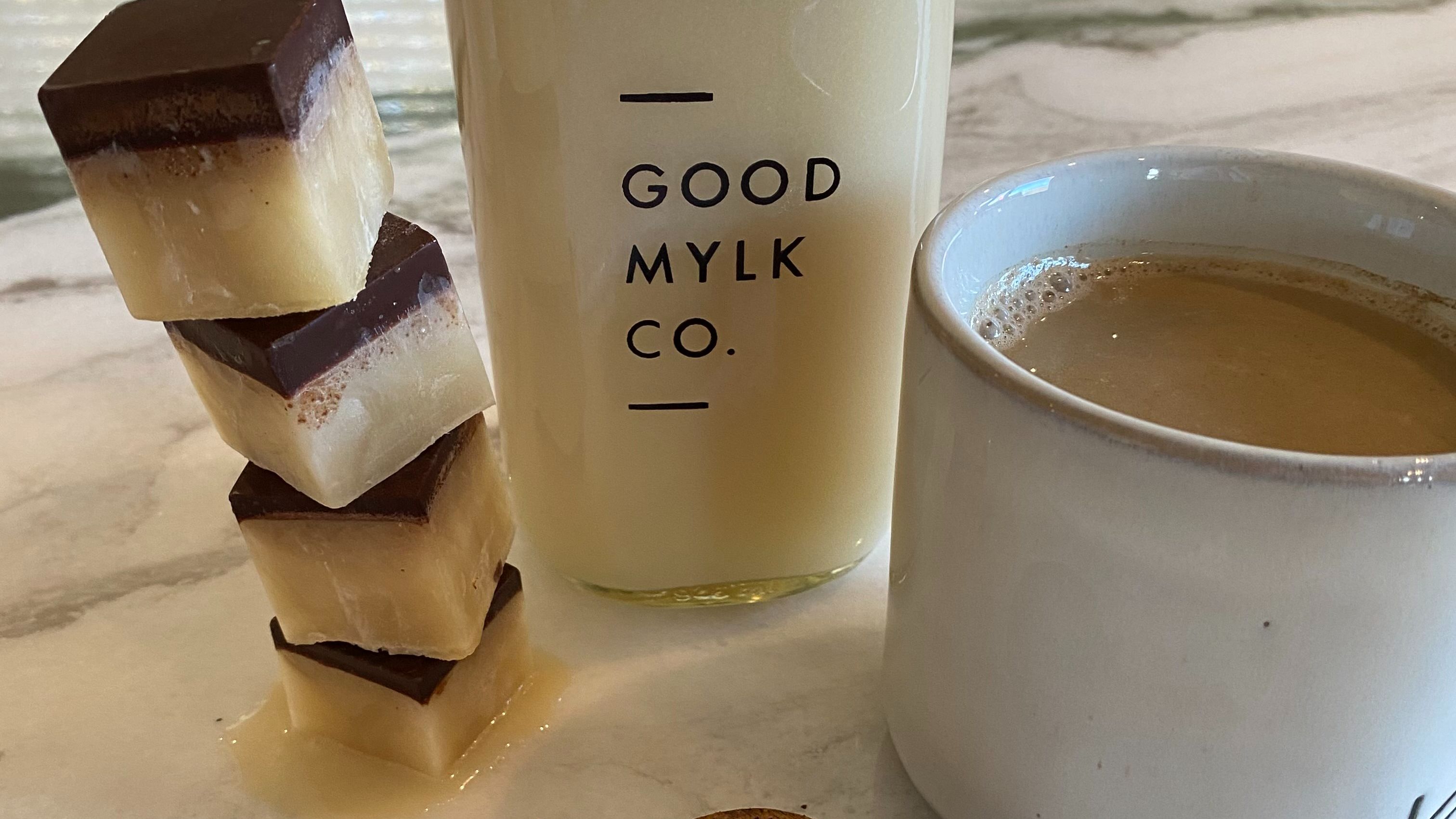 We're excited to partner with GoodMylk to bring you Collagen Coffee Bombs. GoodMylk was founded by Brooke Harris when she discovered that most nut milks are filled with questionable ingredients.
She created an innovative nut milk that is organic, uses less than 4 ingredients and is flash-frozen to ensure superior quality. You simply add water and you have an incredible-tasting nut milk.
Chef Michaela has created these innovative collagen coffee bombs to take your morning latte to a new level.
With a base of Elaine Wellness Collagen combined with GoodMylk almond milk, coconut oil for a healthy fat, with a hint of sweetness from cocoa powder and cinnamon these bombs will help keep hunger at bay while giving you a beauty boost for your hair, skin and nails.
7 tbsp coconut oil
2 tbsp cocoa powder
2 tbsp cinnamon
20 scoops Perfect Supplements Collagen
2 cups GoodMylk almond milk (use code WELLNESS for 15% off)
optional: 2 dates, pits removed, blended into GoodMylk for extra sweetness
Melt coconut oil in a liquid measuring cup, add cocoa powder, and cinnamon and stir to combine.
Pour evenly into the bottoms of a silicone ice cube tray, place in the freezer for at lease 15 minutes or until the mixture is solid.
Blend or whisk together the GoodMylk and Elaine Wellness Collagen.
Pour into the tray evenly covering the coconut oil mixture.
Freeze until solid!
When ready to enjoy pop out 1 cube into your coffee, allow to melt for a minute and then blend or froth till creamy!

Makes 20
Recipe by: Michaela Clauss