Collagen Cauliflower N'Oatmeal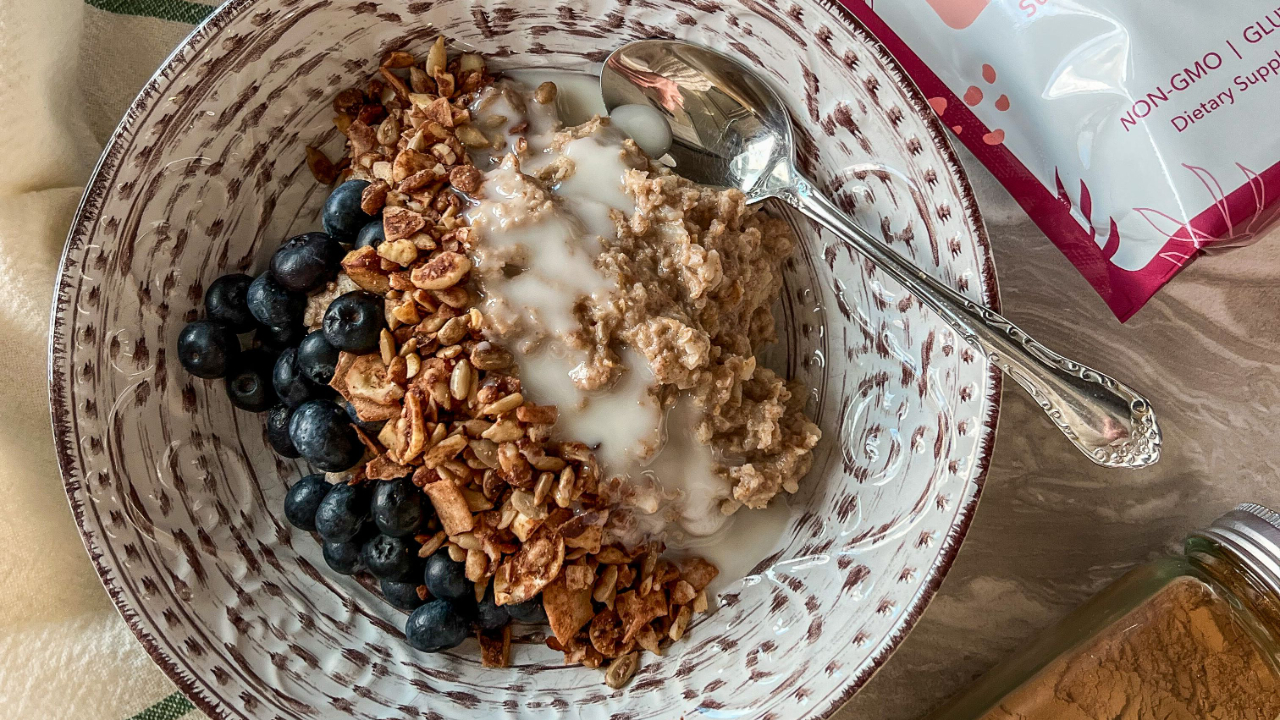 Replace your oats with cauliflower! They are creamy and cozy while giving you increased fiber and water. The perfect way to start your morning.
Serves 2
3 cups riced cauliflower (frozen is ok!)

1.5 cups milk of choice
1 tbsp cinnamon
1 tsp vanilla or almond extract
2 tbsp ground flax seeds
2 tbsp sweetener of choice
2 scoops Perfect Supplements Collagen
Desired Toppings : Berries, granola, nuts, nut or coconut butter!
Add riced cauliflower and milk into a pot and stir together over medium-high heat.

Add cinnamon, vanilla, ground flax seeds, and cover with a lid . Allow to simmer for about 10 minutes, making sure to stir every couple minutes.

Once thickened, stir in sweetener and collagen.

Enjoy as is or use an immersion blender to blend the n'oatmeal for a smoother texture.

Divide into two bowls and top with desired toppings & enjoy!
Recipe by: Michaela Clauss