Blood Orange Collagen Sparkling Mocktail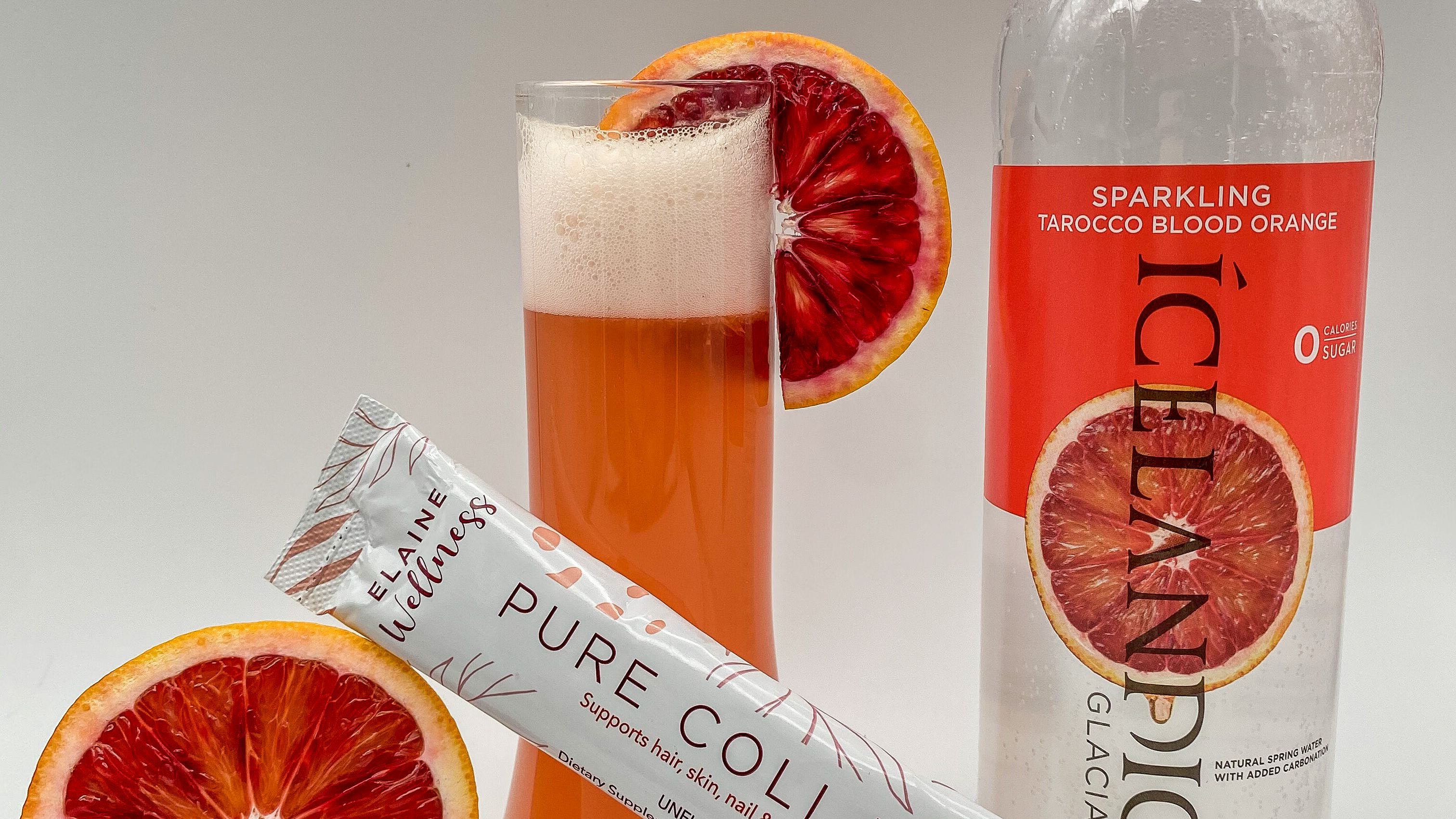 Here's a delicious mocktail to complete your brunch menu. This super easy recipe will be a big hit!
1 Blood orange, juiced
1 scoop Perfect Supplements Collagen
Icelandic Glacial Sparkling Tarocco Blood Orange Water
Blood oranges slice, to garnish
Mix the collagen in with the blood orange juice until dissolved. A frother works well for this, just allow the foam to settle for a couple minutes before adding sparkling water.
Slowly add sparkling water and garnish your glass with an orange slice!
Enjoy your hydrating and guilt free "mimosa"!

Recipe by: Michaela Clauss